USS Torsk Photo Album
1954 - In New London
Topside after a dress inspection.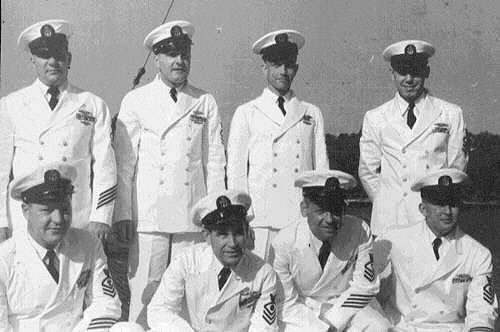 Torsk CPO's topside.
Back Row (L to R): CSC Sangster, EMC Morisette, ENC Weymouth, Unknown
Front Row (L to R): ENC Lishing, EMC Trimmer, HMC Humphries, QMC Paxton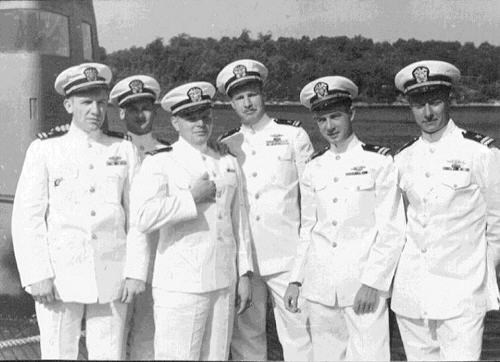 Torsk Officers Topside.
(L to R): Schultz, Schenker, Drew, St. Lawrence, Curl, Kearny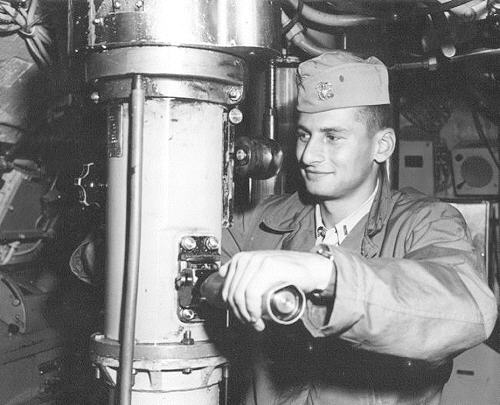 Lt. Marvin Schenker on the Number One Periscope.
Back to the Photo Index