USS Torsk SS-423
Photographs from the collection of Jon Bushong EN2
USS Torsk Crewmember 1954-56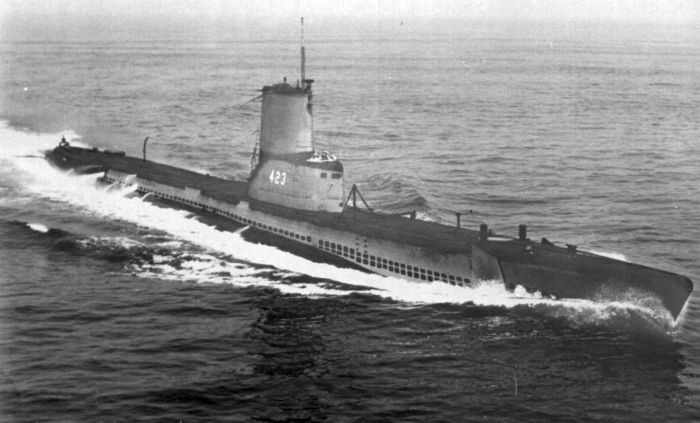 Torsk underway.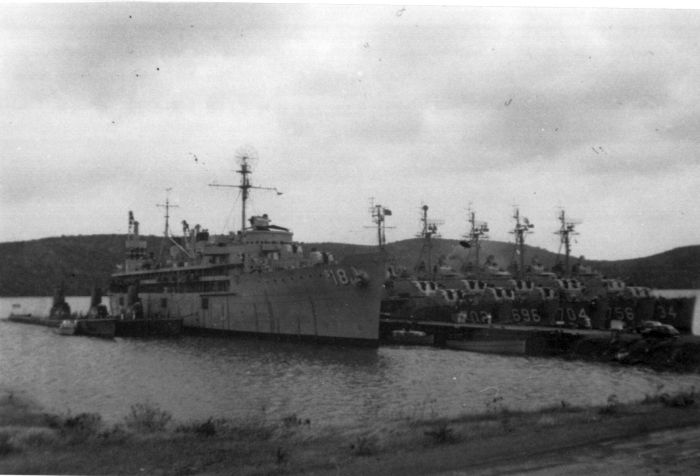 February 1955
St. Thomas. 3 boats tied up alongside USS Orion (AS-18).
Torsk is the outboard boat at left.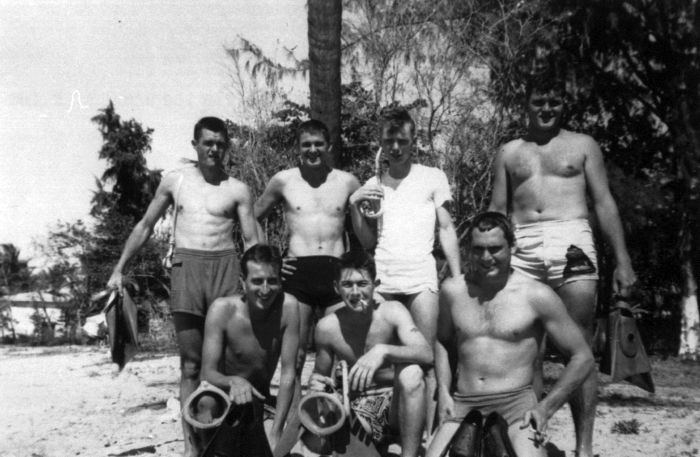 February, 1955
Near San Juan, PR. Crew is spearfishing.
Top row (L-R): Grey ET3, Edwards ENFN, Cummings SOSN, Kather EMFN
Bottom row (L-R): Seager EM3, Danforth FN, Syphers SN (ships cook).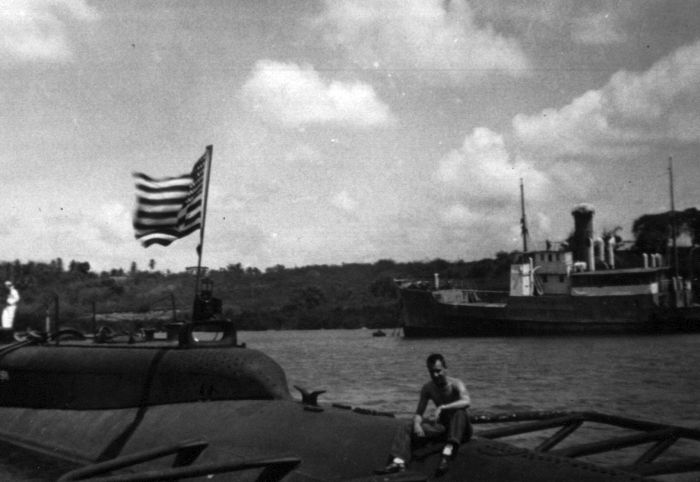 March 1955
Fort de Frace, Martinique. Jon Bushong EN2(SS) sitting on the turtleback.
March 1955
Fort de France, Martinique. Charles W. Moffett END1(SS)
coming out of the After Engine Room hatch.