USS TORSK SS-423 PHOTO ALBUM
Norfolk, Great Lakes and the Caribbean
By
John North QM2(SS) 1957-1960
"Most of the photos were taken in 1958 and 1959. During that period of time the Torsk was operating out of Norfolk, Virginia and San Juan, Puerto Rico. While operating out of San Juan, we mostly did Regulus Missile guidance. We did spend a good bit of time at St. Thomas, Virgin Islands. Some of the photos were taken in 1959 while we were on the Inland Sea Trip traveling through the Great Lakes."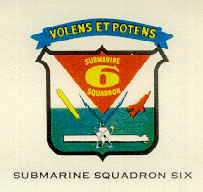 Submarine Squadron 6 Insignia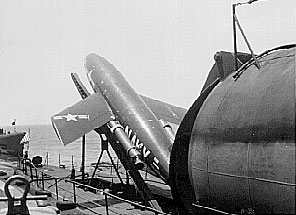 Regulus Missile on the launch ramp of USS Barbero SSG-317, pierside in Norfolk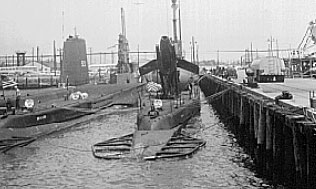 Another view of the Regulus Missile on Barbero's launch ramp.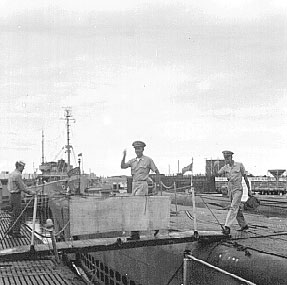 Executive Officer Robert Bade boards Torsk in Norfolk.