USS Torsk Photo Album
1958-62
From
Jim Hibbard TM1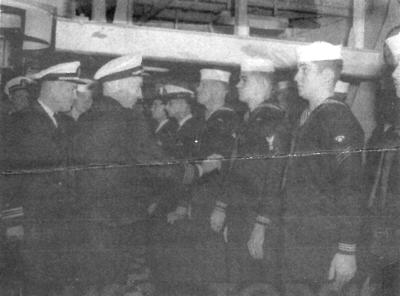 1959
Crew of USS Torsk being inspected by Captain R.D. Risser, ComSubRon 6 on the mess decks of USS ORION AS-18.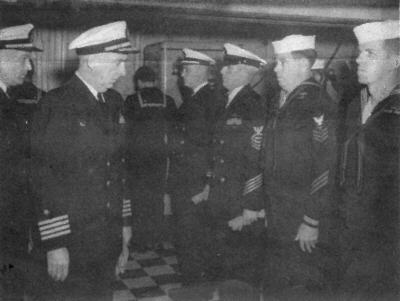 1959
Captain Risser inspects Torsk Crew.
(Crew, L-R) Lt. Hamilton, Bill "Cookie" Cunningham, Columbus Whitehead, Jim Hibbard.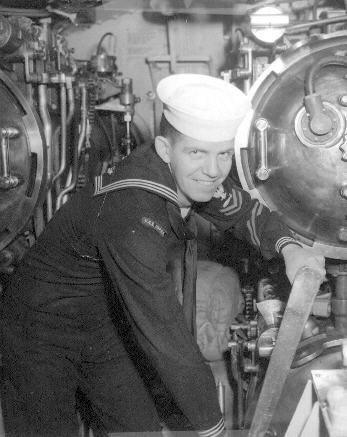 16 December, 1959.

Jim Hibbard in the Forward Torpedo Room of Torsk, on his last day as a TM2.