James River Reserve Fleet Strip Ship
July 26, 2002
USS Orion AS-18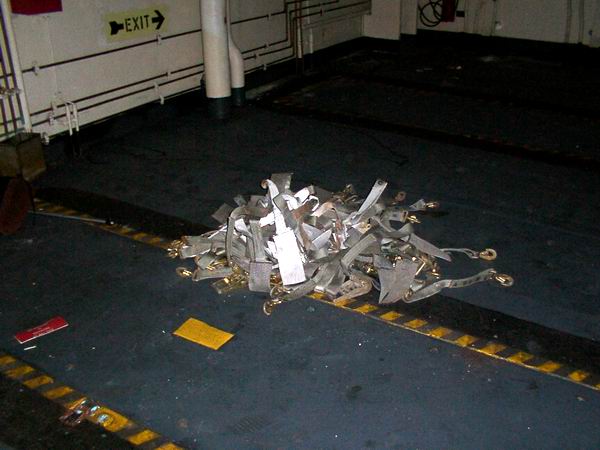 A pile of torpedo straps that were pulled up from the magazine aboard Orion.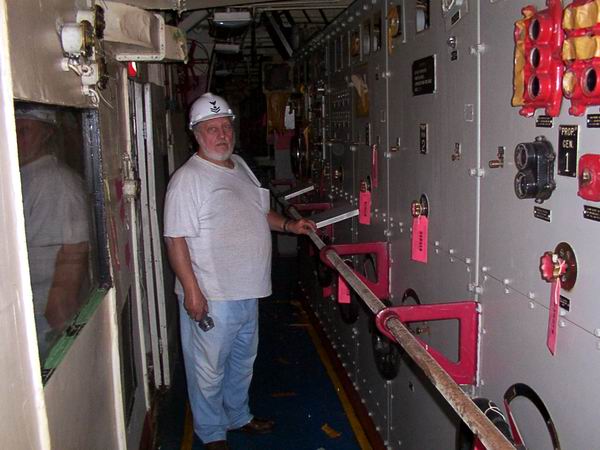 Al Becker at the electrical panels in the Forward Engine Room aboard Orion.
This was his duty station when he served aboard her over 40 years ago!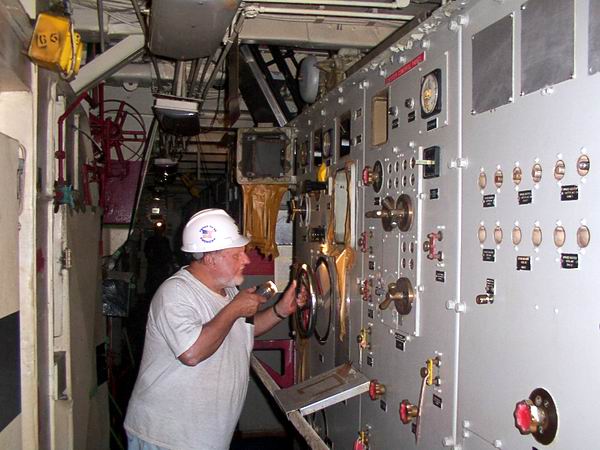 Al checking out some of the controls.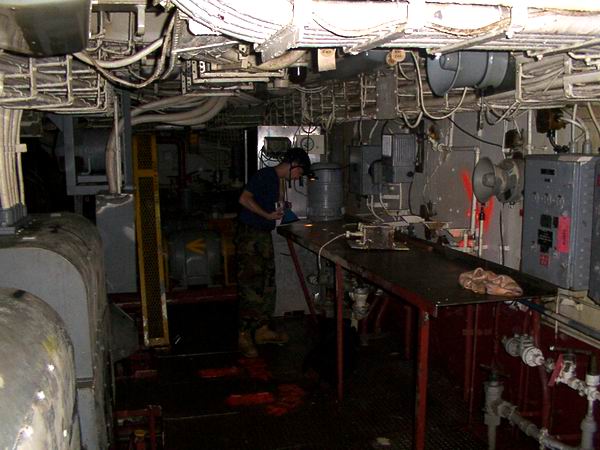 Former Orion crewmember Mike Bragg checks out a work bench in the After Engine Room where he left his name when he served aboard her.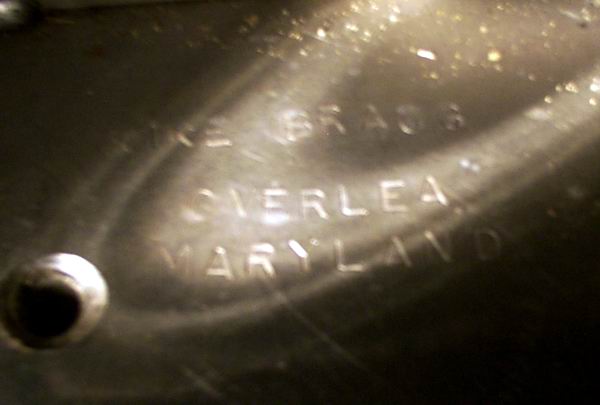 Mike's name punched into the surface on the workbench