USS Torsk SS-423
Memorial Day 2007 Ceremonies
On Memorial Day weekend, several of our crew put on their uniforms to participate in the tolling of the boats ceremony, held topside in front of the sail aboard Torsk. Visitors were invited to help by placing flowers into the harbor as each lost boat's name was read off and the ships bell was rung.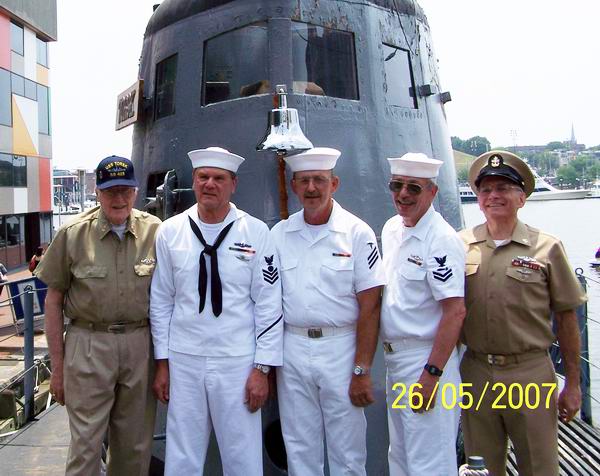 Our uniformed crew members (L-R):
Bill Derouin, Dave Thames, Larry Derouin, Frank Morgan and Mike Eacho.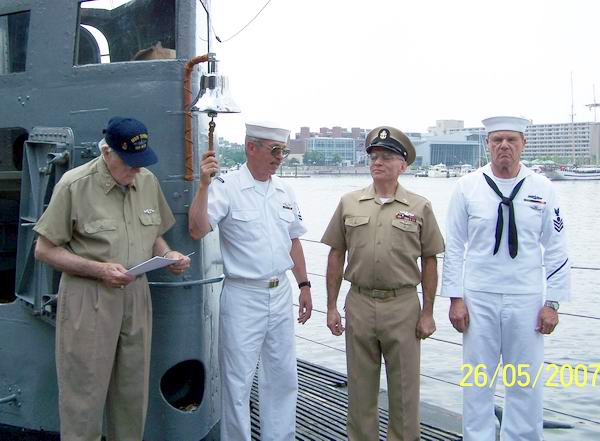 Chief Bill reads the names of the lost boats as Frank tolls the ships bell.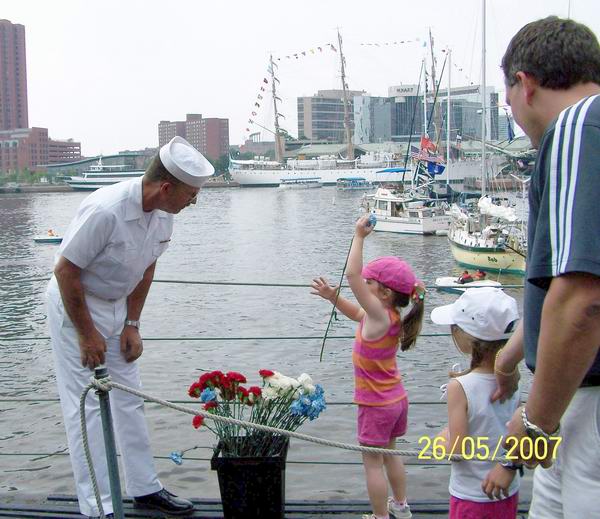 Doc looks on as one of our helpers gets ready to place a flower in the water.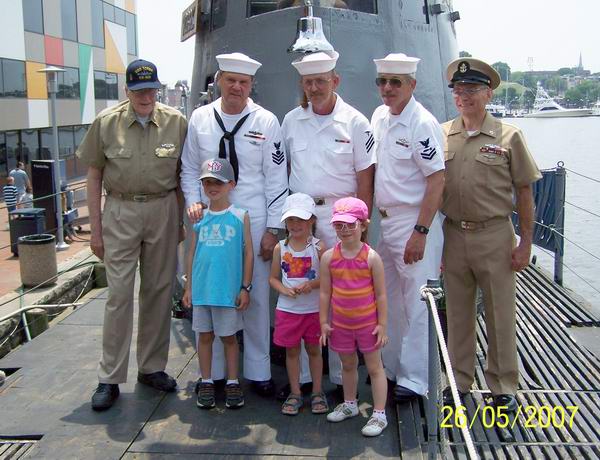 Our helpers pose for a photo with the crew.