USS Torsk SS-423
Memorial Day 2008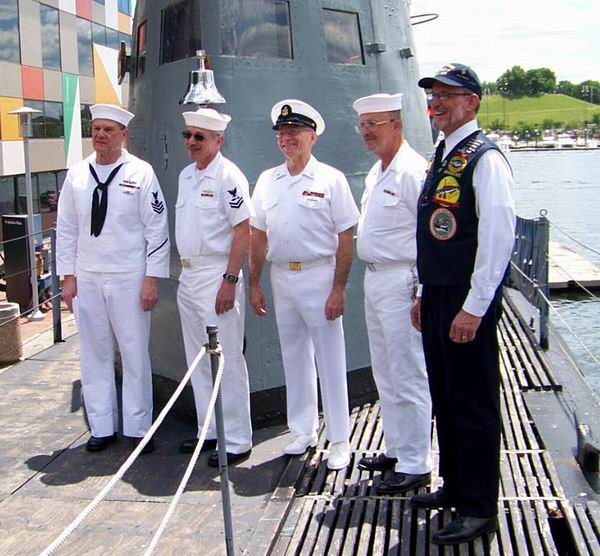 Our crew dressed for the Memorial Day Tolling of the Boats ceremony.
L-R:
Dave Thames, Frank Morgan, Mike Eacho, Larry Deroiun and Chuck Weaver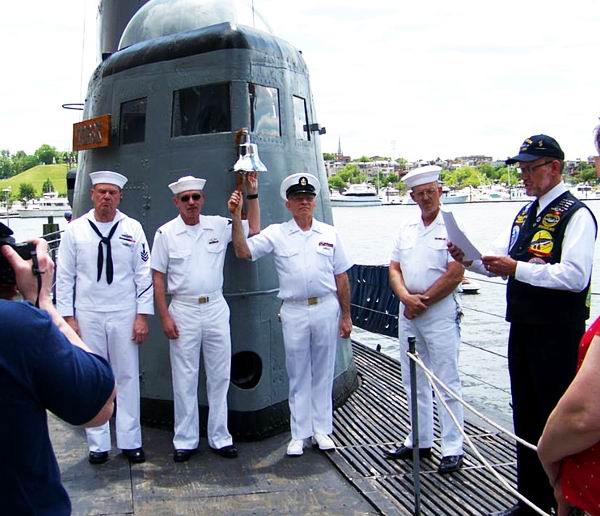 Chuck is reading the list of lost boats as Frank and Mike toll the bell.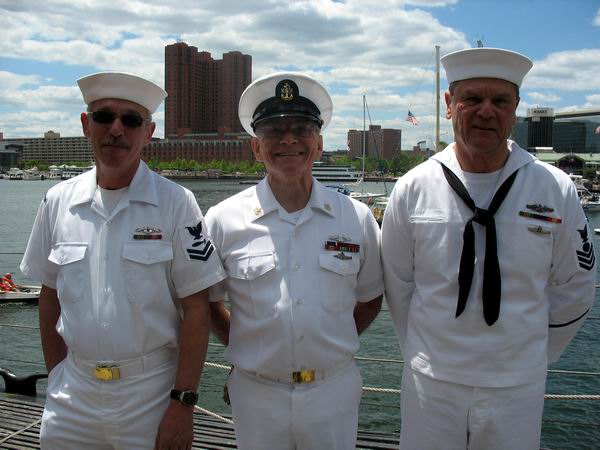 Frank, Chief Mike, and Dave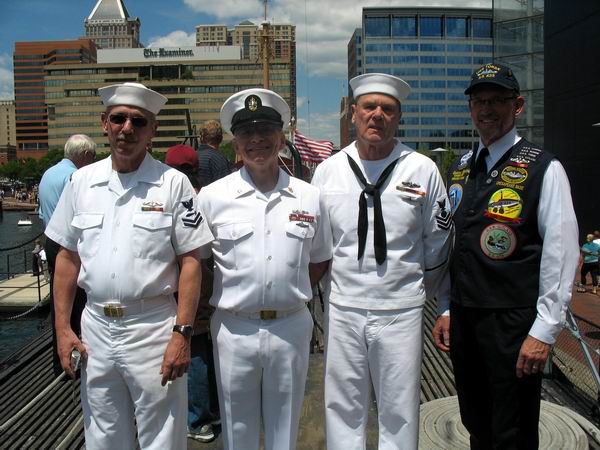 Frank, Chief Mike, Dave and Chuck
Larry, Frank, Chief Mike and Dave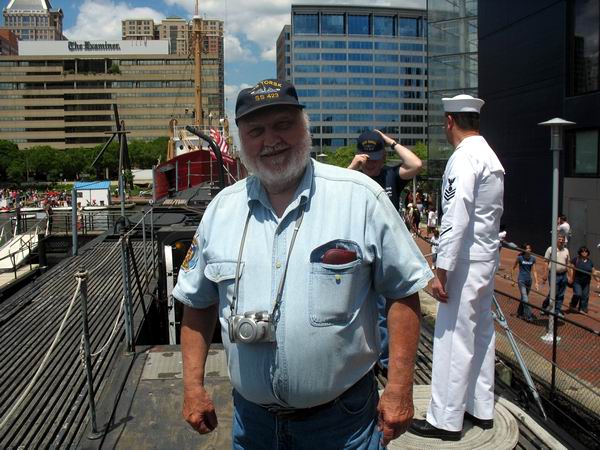 Big Al, our photographer.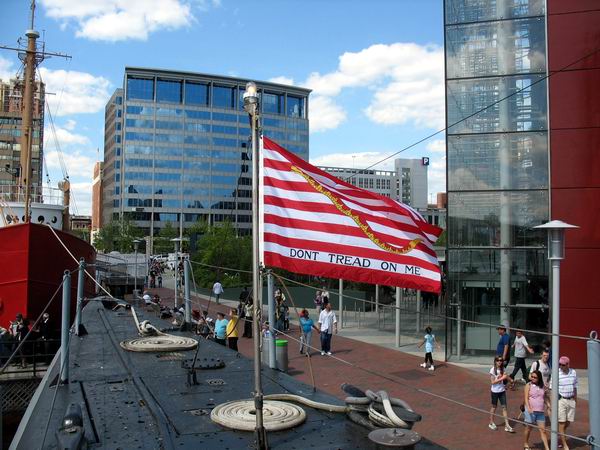 Nuff said..........
Special thanks to Big Al and Dave for sending in these images for the web page.
If you couldn't make it this year, plan to join us next year for the Memorial Day Ceremonies!!