USS Torsk SS-423
Memorial Day 2009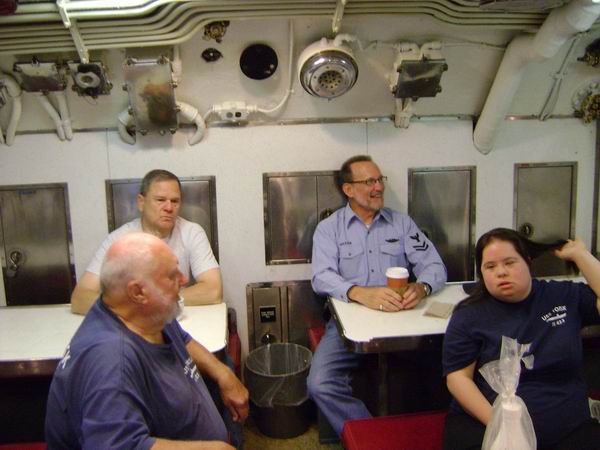 The day started in Crew's Mess with Coffee and stories!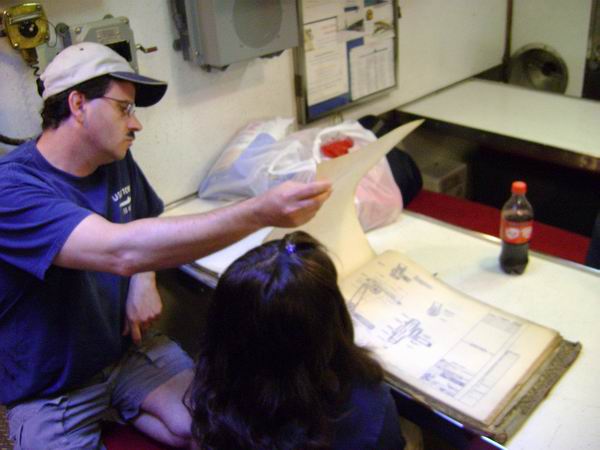 Chris and his daughter Olivia look over one of Torsk's blueprint books that Gilbert had out for some research.
Olivia had a good time looking for the dates on the drawings - some were from the 1930's!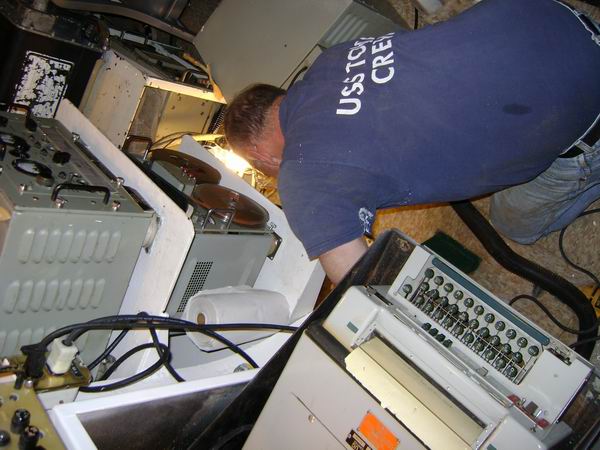 Chief Mike does some cleaning under the location for the TED-9 in Radio.
He the primed and painted this area.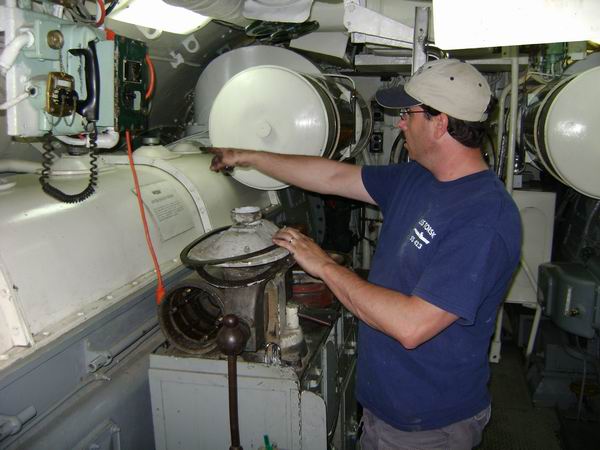 Chris worked in the Engine Rooms, installing hold-downs for the coffin cover inspection ports.
Several spares were acquired from the former LSM-45 museum.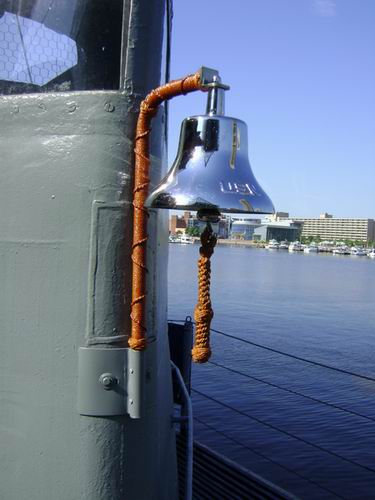 The bell is looking great in the beautiful morning sun, ready for the ceremonies later in the day.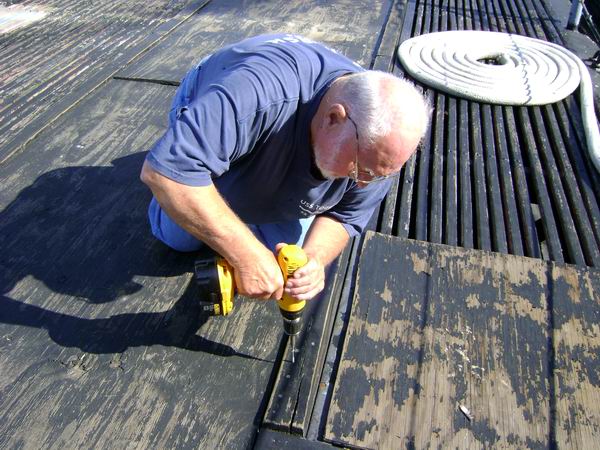 Big Al decided to screw around topside a bit!