USS TORSK SS-423
06 March 2010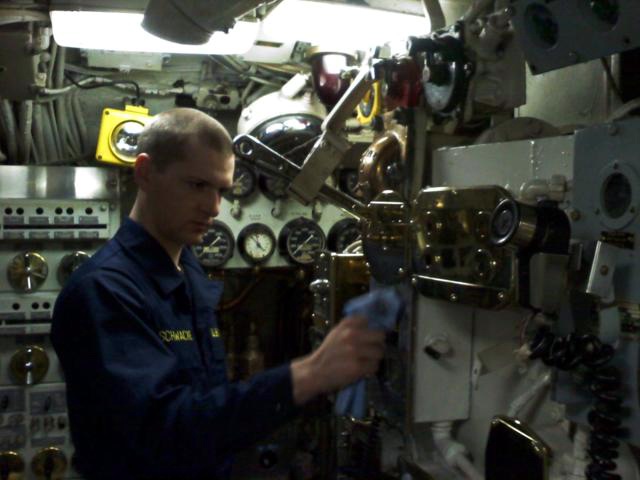 Twenty Midshipmen from the Naval Academy spent the morning aboard Torsk cleaning and polishing. Itís been quite a while since the brightwork looked this good. They did an excellent job and really seemed to get into the work and hanging out with the crew.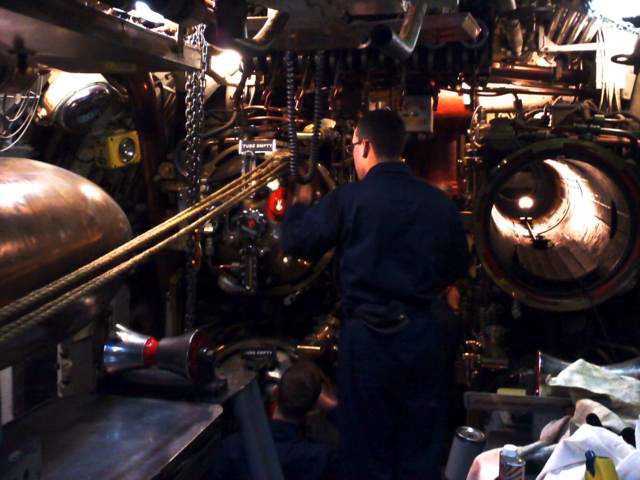 Polishing the tubes in the FTR.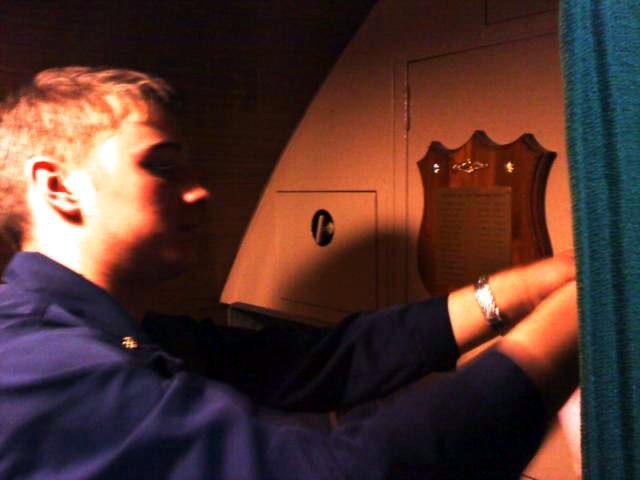 Cleaning in the CO's cabin.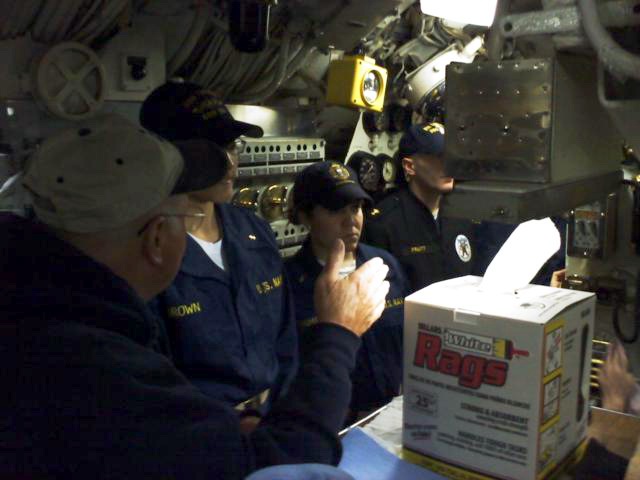 Tim giving a tour to some of the Mids.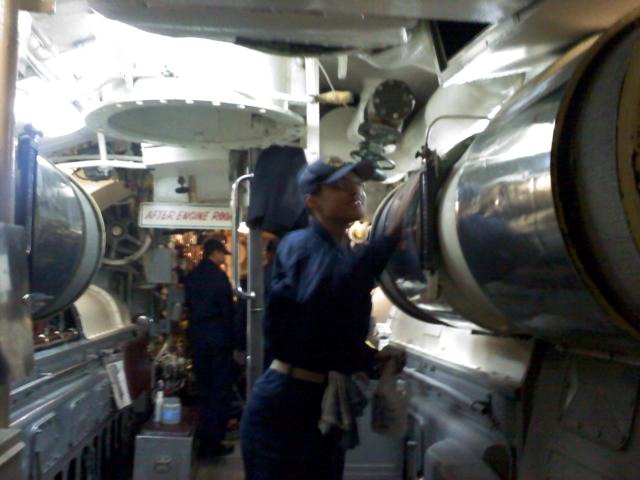 Cleaning in the After Engine Room.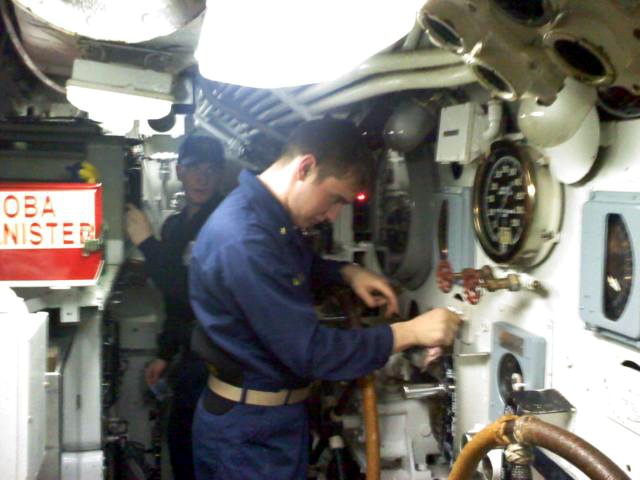 Cleaning and polishing the Dive Station.