Today was a very special day aboard Torsk. Nancy Henry (wife of Tirante Captain Bill Henry) along with son Keith and daughter Jennifer visited Torsk. The Henry family are close friends with our own Roy Ator. They brought with them Tirante's gangway banner, several photographs, a Tirante ashtray, and "Sam" Tirante, the figurehead that adorned Tirante's bow when she was in service!
For an hour or so, Tirante's gangway banner was on Torsk's gangway, and Sam Tirante made a visit to Torsk's bow (where he was located aboard Tirante) and later to Torsk's wardroom. Tracey spent some time with the Henry family going over photographs and memorabilia from Tirante in the wardroom.
We hope to have Keith back as a volunteer aboard Torsk!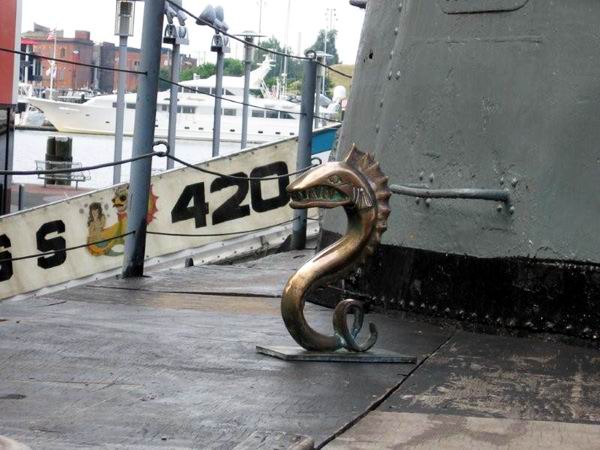 Sam Tirante resting on the deck in front of Torsk's sail. Tirante's banner is on the gangway.
Keith Henry on Torsk's bow with Sam Tirante.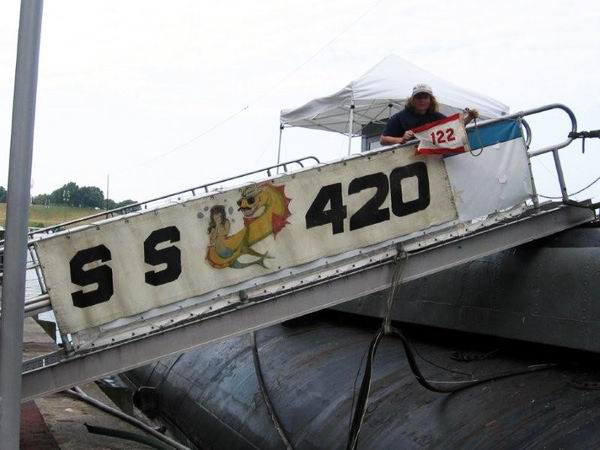 Tracey on the gangway with Tirante's banner.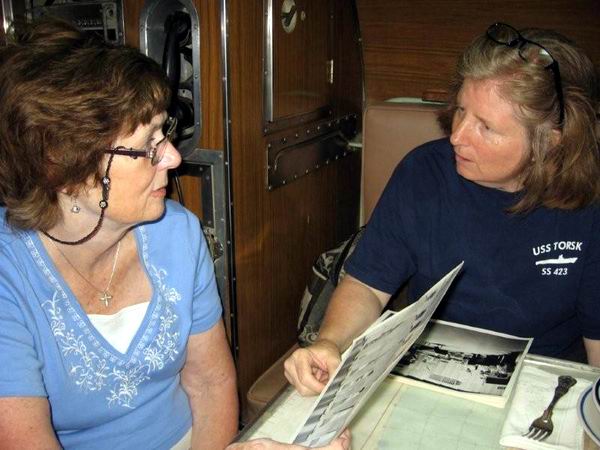 Nancy Henry going over some Tirante photographs with Tracey in Torsk's wardroom.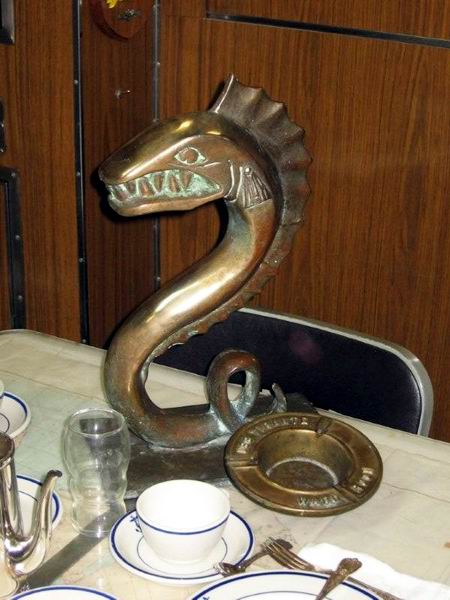 Sam Tirante and a Tirante ashtray on Torsk's wardroom table.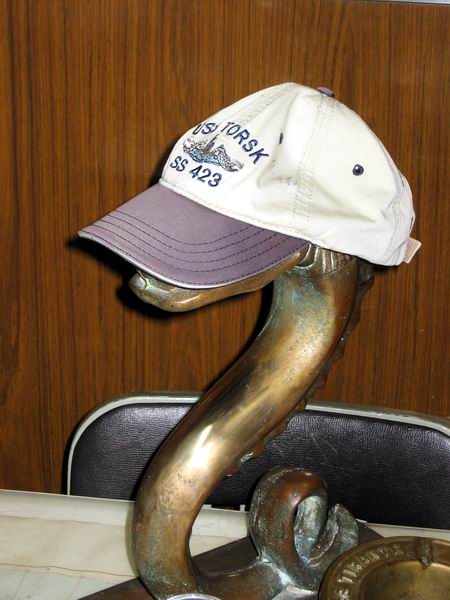 Sam Tirante wearing a Torsk cap.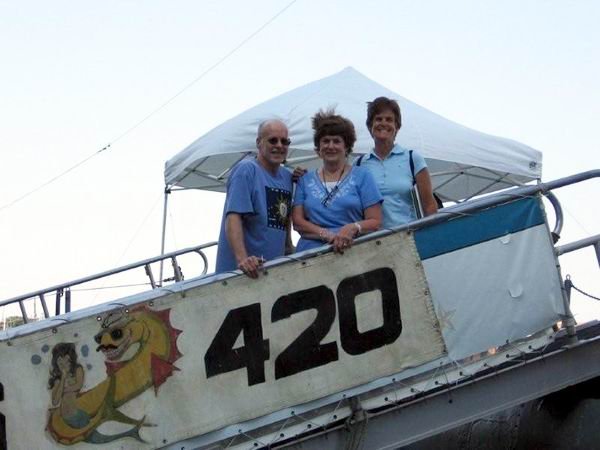 The Henry family with Tirante's banner.
We would like to thank the Henry family for sharing these pieces of submarine history with the Torsk crew!