USS Blueback SS581
October 15, 2015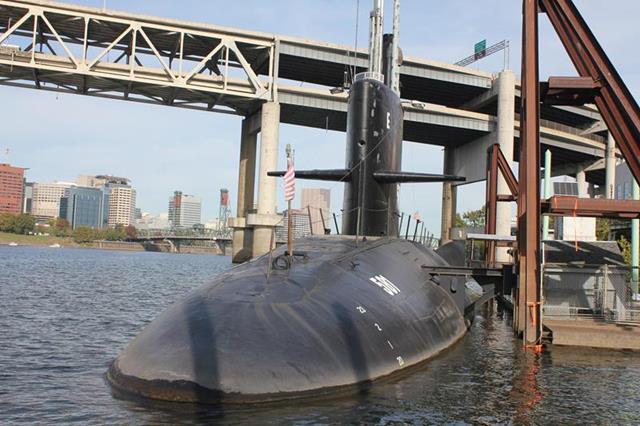 USS Blueback SS581 at her permanant mooring at the Oregon Museum of Science and Industry in Portland, Oregon.
Blueback was in service from 1959-1990.
Scott Thingelstad of the Blueback gave Torsk Volunteers Gil and Charlie Bohannon a VIP tour of the boat.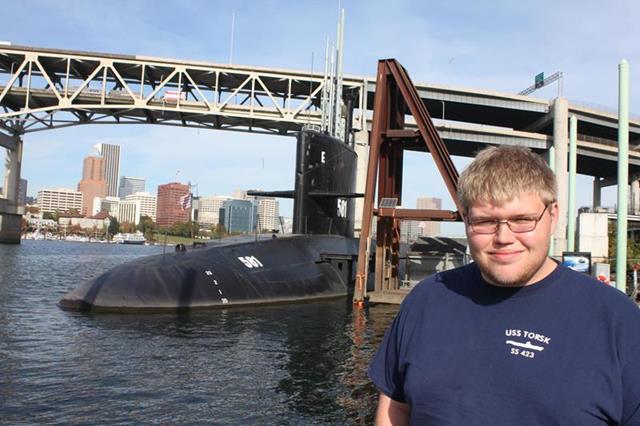 Charlie in front of Blueback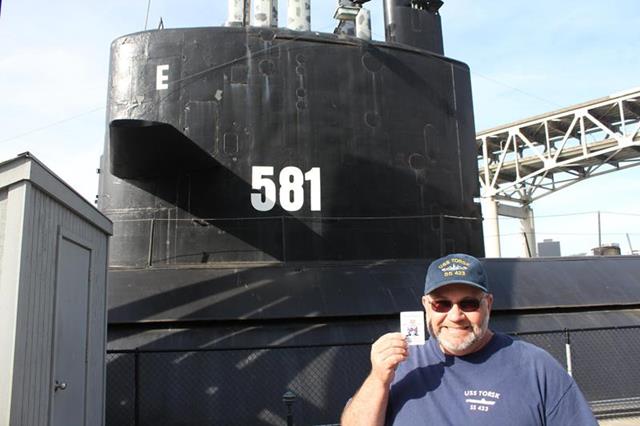 Gil holds a "Torsk Bandits, Gone Before You Can Weld It Down" card while standing next to Blueback.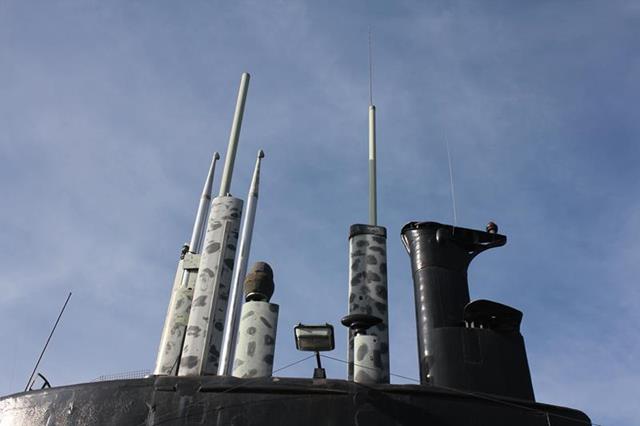 Periscopes, antenna and snorkel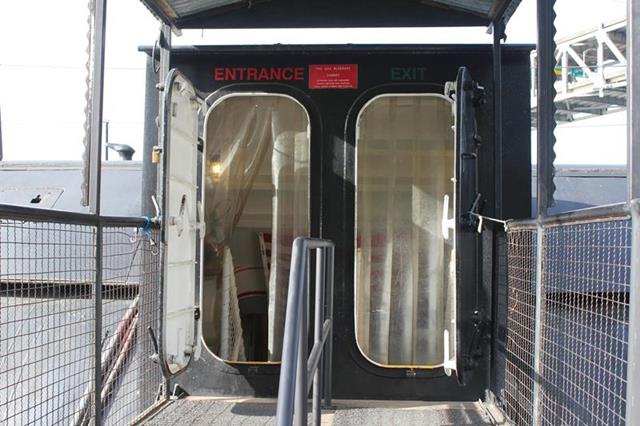 The entrance and exit on Blueback are amidships on the port side, cut through the pressure hull.
When entering you drop down in to Officers Country on the upper deck.
The exit comes up from Crew's Mess on the second deck.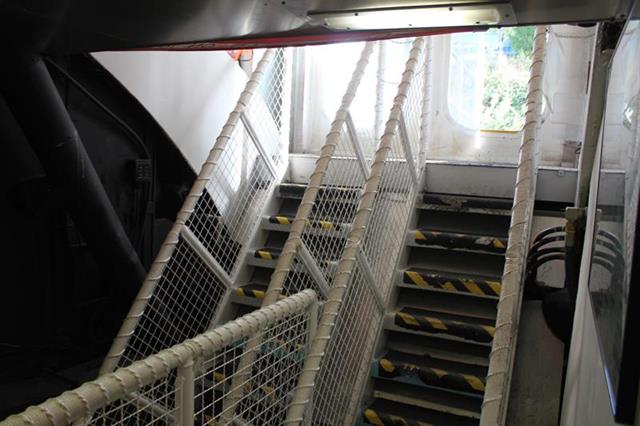 A view back out through the entry/exit doors.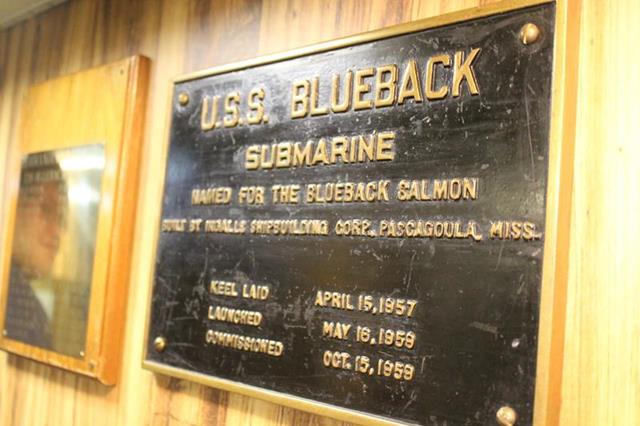 Blueback's builders plaque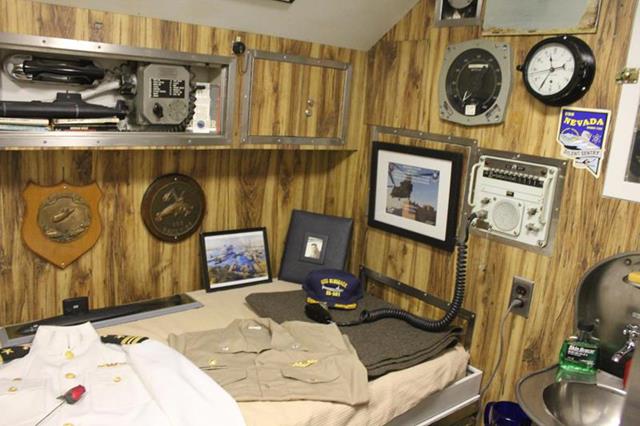 Captain's Stateroom, looking to port and aft.
Captain's Stateroom, looking to port and forward.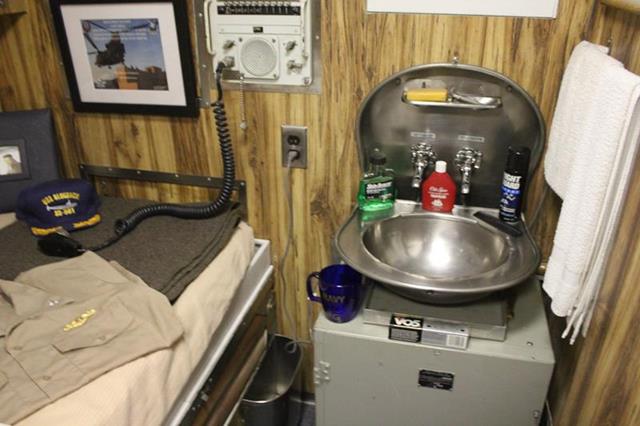 Aft end of the Captain's Stateroom