Torsk Volunteers Road Trip
USS BECUNA SS-319
February 20, 2000
---
On Sunday, February 20, 2000 fifteen Torsk Volunteers made a road trip to Philadelphia to visit USS Becuna SS-319, as well as the Independence Seaport Museum and the cruiser USS Olympia. Our hosts Bob Palma and Jesse Lebovics gave us full access to the boat, and we certainly appreciate the generous hospitality they showed us! They even gave us a brand new electrical panel that they had extra, so we didn't have to steal anything!
Read on for the pictures from the visit!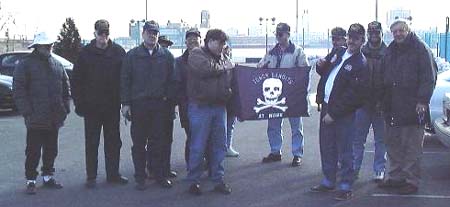 The Volunteers in the parking lot of the Independence Seaport Museum. We brought one of our Volunteer Battle Flags to fly from Becuna. This one is affectionately known as "Little JR" because it's the smaller of the two that we have.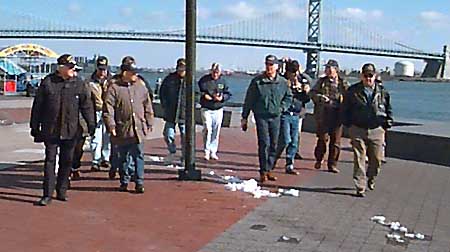 Headed down the waterfront past the museum towards Becuna and Olympia.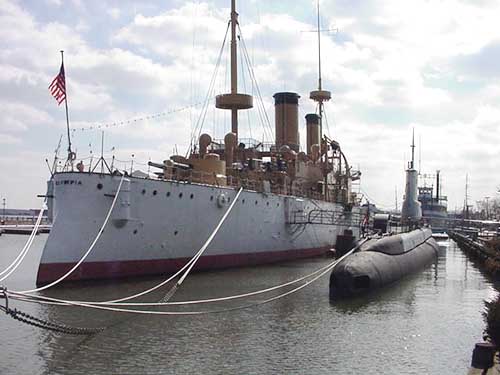 Olympia and Becuna in their berths.