Welcome to the USS Torsk SS-423 Volunteer Page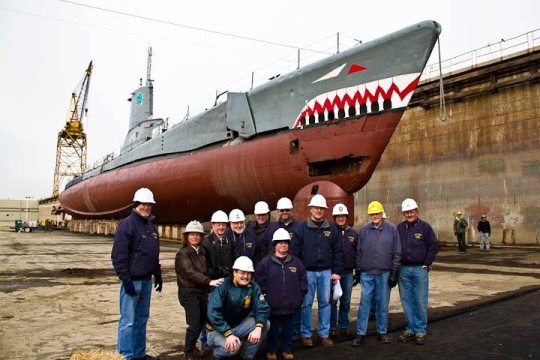 Torsk has a very active volunteer group. We have several regular volunteers, who can usually be found aboard just about every weekend. We also have Torsk Work Weekends where volunteers come in from all over the country to work aboard and are typically held in the fall. See the links at left for pictures.

If you are interested in becoming a Torsk volunteer, contact us at


We have many projects currently in progress aboard for any skill level, including general cleaning, chipping and painting, and equipment restoration.

You can work as little or as much as you like – it's up to you!!