MK 37 Torpedo Load
USS Torsk SS-423
June 15, 2002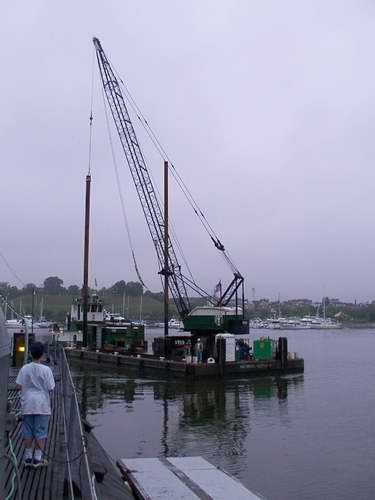 The Martin Imbach company donated their crane service for the MK37 load, as they did for the MK14 load in November, 2000. The crane rounded the stern of Torsk around 0730 and moored alongside shortly after.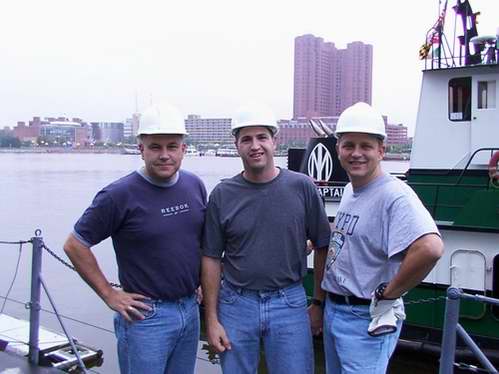 Master Chief Mike Boughton, Curt and TJ from Naval Station Torpedo Facility, Yorktown Naval Weapons Station were on hand to assist. They were involved with the restoration of the MK 37 in June 2001.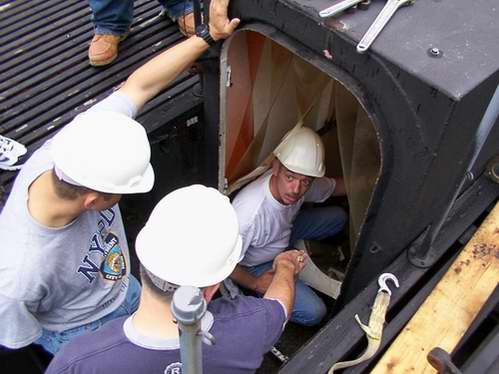 Frank Morgan describes the loading procedure to TJ and Master Chief Boughton.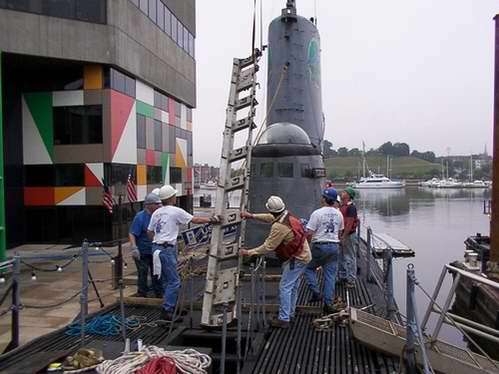 The first thing we had to do was have the crane lift one of the torpedo skids out of the Forward Torpedo Room onto the main deck. Since Torsk's original topside loading gear was removed years ago, we have to use a regular torpedo skid as the topside gear.