MK 37 Torpedo Load
USS Torsk SS-423
June 15, 2002
---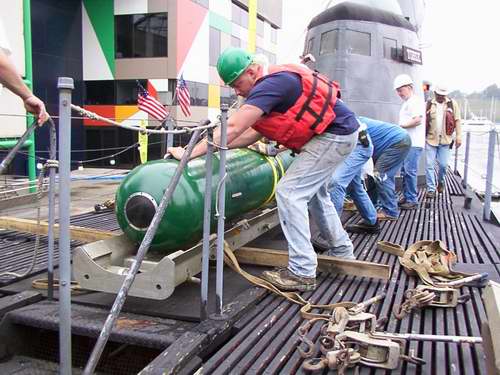 The MK 37 is eased onto the skid topside.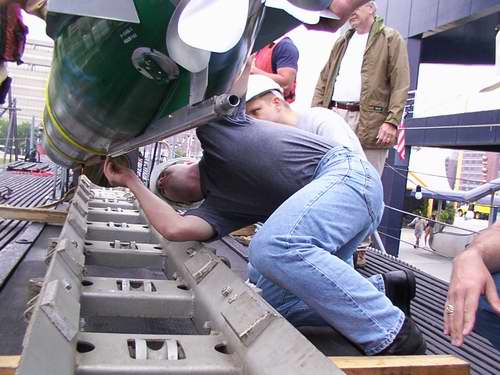 After the MK 37 was on the skid, the decision was made to remove the lower guide rail so that the fish could ride directly on the skid rollers. Since the MK 37 is a 19" diameter torpedo, it carries these guide rails to enable it to fit into the 21" torpedo tubes.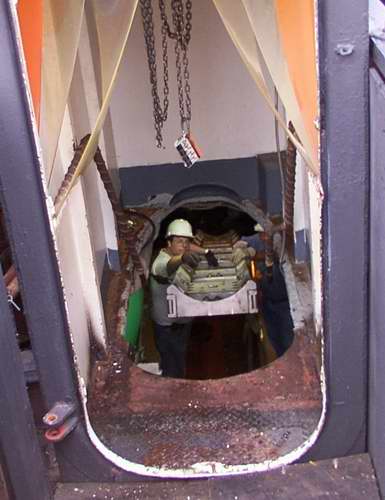 Down in the Forward Torpedo Room, the gang has the receiving skid raised into position and waiting for the MK 37.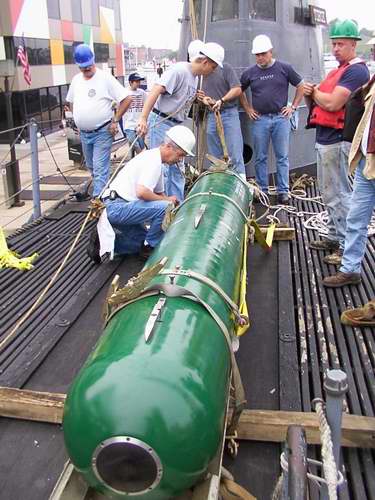 We don't have the loading nose cap for the MK 37, so snubber lines were rigged to each side of the fish using torpedo straps around the body to hold the nylon lifting straps to each side. In addition to the block and tackle rigged from the sail to the tail of the fish, these snubber lines will be used to control the descent of the torpedo into the Forward Torpedo Room.