James River Strip Ship II
USS Orion AS-18, USS Howard W. Gilmore AS-16
General Nelson M. Walker AP-125
March 22-23, 2000
The Torsk Volunteers returned to the James River Reserve Fleet for the second Strip Ship this year. We went back aboard USS Orion to get the compressor, and additional electrical items. We also went aboard USS Howard W. Gilmore, which was right next to Orion. On the second day of the trip, we hit the troop ship General Nelson M. Walker, where we found bunks, mattresses, china and other needed items.

Read on for the pictures!

*********

DAY ONE

Orion and Gilmore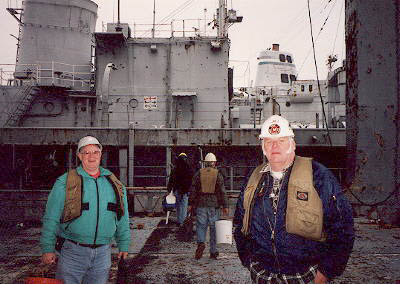 Two Orion veterans accompanied us on this trip. Neither had been aboard her in almost 40 years. On the left is Roger Gutheil EN3, and on the right is Denny Troutman EN3. Both served on board in the early 60's. Orion is just behind both of them.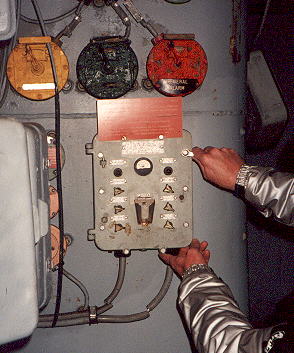 On Orion's after starboard Quarterdeck, the 1MC panel was removed.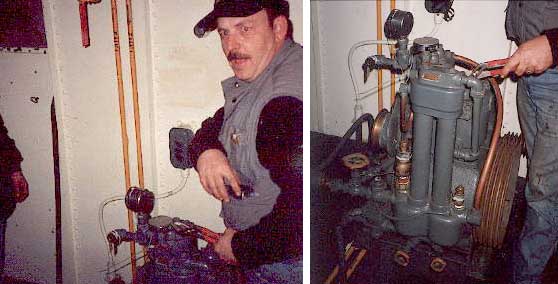 In the AUX Diesel compartment on Orion, Larry and Matt prepared to remove the compressor from its mount.