Friday Night at HOOTERS!!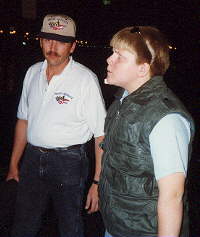 Skibo and Mikey.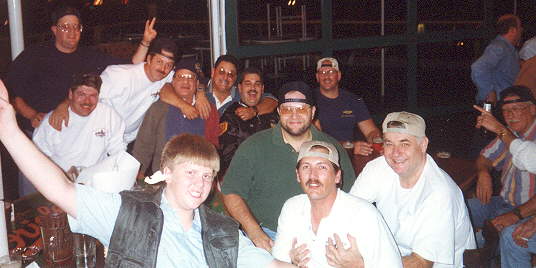 The group at HOOTERS.
Front Row (L to R): Mikey Derouin, Gilbert Bohannon, Skibo, and Olgoat.
Back Row (L to R): Jim Mandelblatt, John Cole, Doc Derouin, Dick Mendelson, John Kill, Gil Cabral, and Moose. To the extreme right Bob Pleau is talking to Bill McGlinn (out of the picture).
Everyone's hat is on backwards for Patty Wayne and Sid, a Most Coast Bash tradition!