USS Torsk Deck Work
6/19/1999
Deck is Finished!!!!!!
These shots were taken on Saturday the 19th. They show the completion of this phase of the deck project. All the new wood is down, and only a few center bolts remain to be drilled and attached. The plywood is down over the new steel aft, pending the donation of additional wood for this area. The brow was moved back to the center of the boat, the lifelines rigged back to their proper place, and topside areas were cleaned up.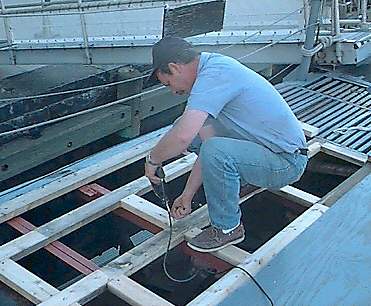 Doc attaches 2x4 stringers over the new steel for supporting the plywood deck. This deck is temporary, pending the donation of more deck wood.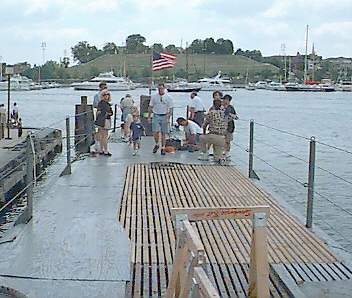 A view looking aft during cleanup, early afternoon.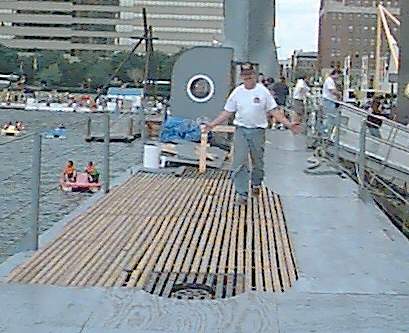 Doc walking aft over the new deck!
An excellent view of the completed deck!!!!!!!!!!