Torsk Work Weekend 7
May 11-13, 2001
FRIDAY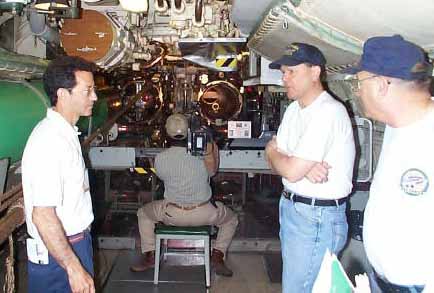 Friday morning, Andy Barth of WMAR Channel 2 in Baltimore came aboard to interview Torsk Volunteers. Here, he is talking to Dave Thames and Dick "Guns" Mendelson. The interviews were aired on the news during the 5:30 pm broadcast.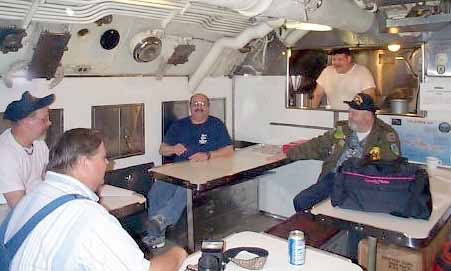 Story time in the Crew's Mess!
Clockwise from Lower Left: Jon Krup, Ric Hedman, Bob Boscarelli, Bill "Launcher Larry" Lary listen as Dex Armstrong spins another of his famous tales.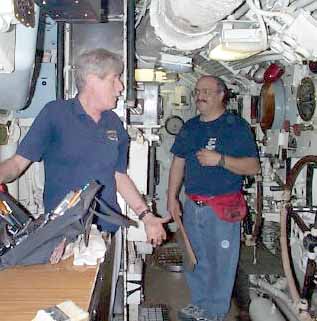 John Wynn sets up to work on the UQN-1 Fathometer as Bob Boscarelli cleans in the Control Room.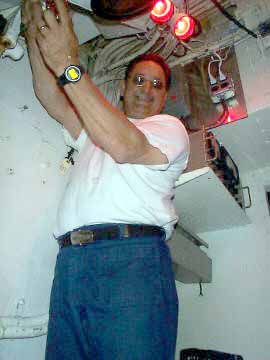 John Kill works on installing the depth gauge on the ventilation ductwork in the sonar shack.