USS Torsk SS-423
Photographs courtesy of Ron Exell TM1
USS Torsk Plankowner and Crewmember 1944-45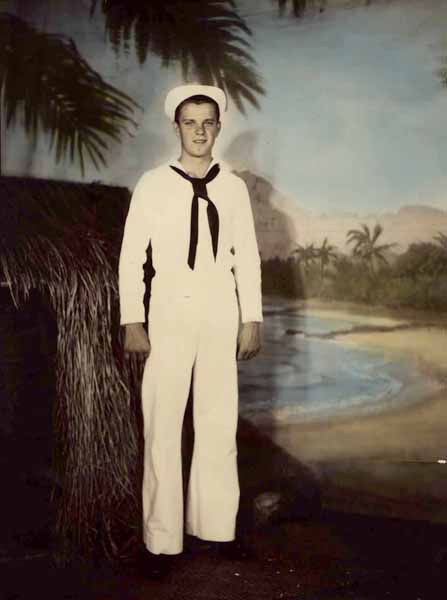 SR Ron Exell in Hawaii 1942.
This was a picture Ron sent back to his grandmother shortly after he had arrived in Pearl Harbor. These are his first tailor made uniforms.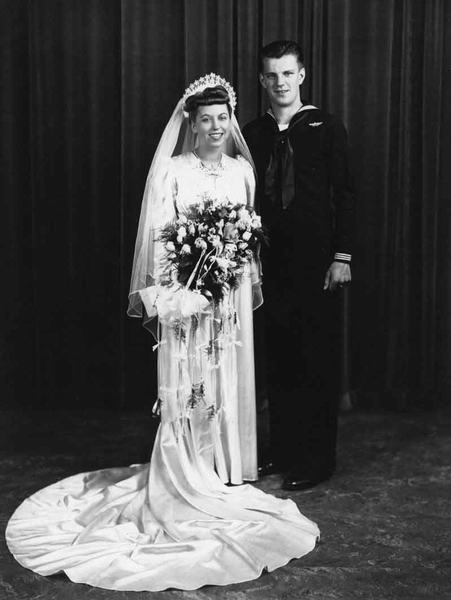 Ron & Lue Exell's Wedding Photo, taken September 28, 1944.
The picture was taken a few weeks before Ron reports to the Torsk Pre-commissioning crew at Portsmouth Naval Shipyard.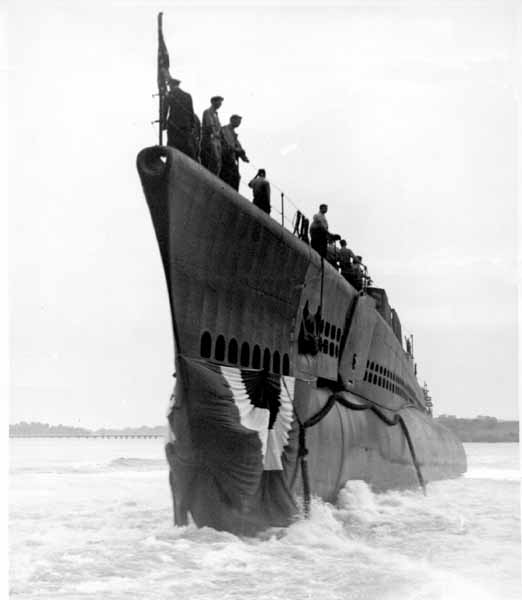 USS Torsk SS-423 was launched on September 6, 1944 at the Portsmouth Naval Shipyard.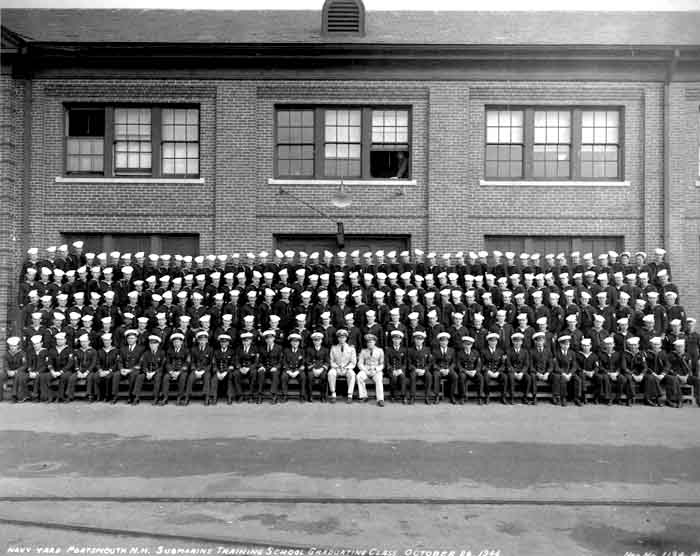 Sub School Graduating Class 10.26.1944
This is Ron Exell's Sub School Graduation class from Portsmouth Naval Shipyard in October of 1944. Looks like it must have been more than just the Torsk crew.