The Torsk Volunteers made one last trip to the Orion to remove parts in July, 2002.
Torsk Volunteer Al Becker, who served on Orion from 1955-1959 as an Electricians Mate, went with us to visit his old ship for one last visit before she was scrapped.
This was the first time he was aboard Orion in more than 40 years!!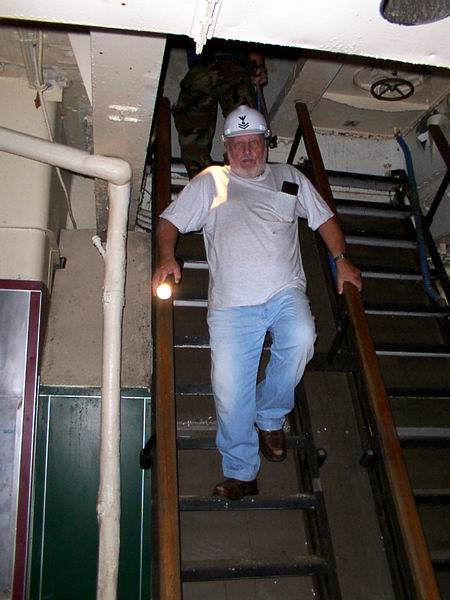 Al Becker coming down the stairs into Crew's Mess.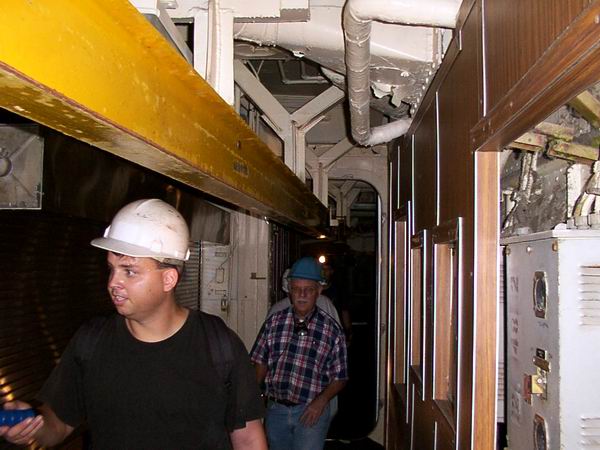 Matt Harris and George Vest lead the group through crew's mess towards the forward torpedo magazine.
Mike Bragg, another Orion Veteran, stands under the gash in the hull on the port side in the Advanced Underwater Weapons Shop.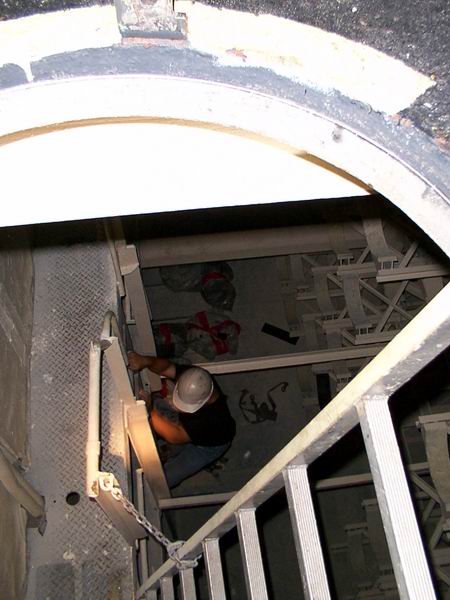 Matt Harris heads down into the torpedo magazine to get some torpedo straps for Torsk.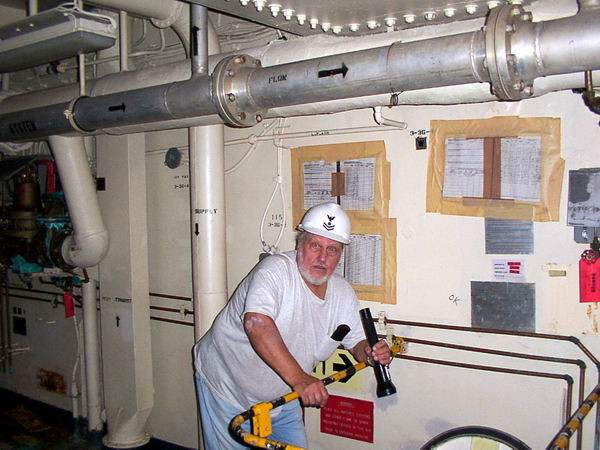 Al Becker holds a light for Matt Harris while he works in the torpedo magazine.