HMS Alliance is on display at The Royal Navy Submarine Museum, located is on the south coast in Gosport, which is right across from Portsmouth. It's a 90 minute train ride from London. The train tracks stop right at the water where you catch the ferry to Gosport. I later figured out the tracks stopping at the water's edge is probably a souvenir of D-Day because that's where most the troops boarded ships.
About the tour of HMS ALLIANCE:

I wore my SUB BASE, NEW LONDON, Conn. sweatshirt and the submarine veteran who led the tour walked up to me and said, "Rotten Groton!" I knew I was at home!

The HMS ALLIANCE is the British version of TORSK. It has an almost identical history, time-frame, refit schedule, everything. The only difference is it is 30 ft. shorter because it's got only one engine room. But it's a close fit to TORSK. It's up on blocks, so it's not in the water anymore, which is a good thing.
Alliance was commissioned in 1947, and decommissioned in 1973.
After a tour as a dockside trainer, she was finally retired in 1979, and became a a museum submarine in 1981.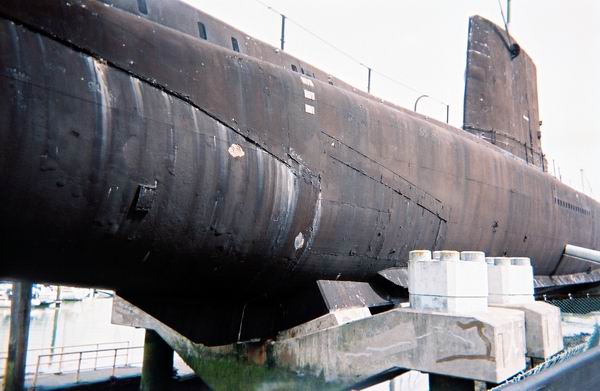 ALLIANCE is out of the water, but not by much. Note the algae line on the concrete support.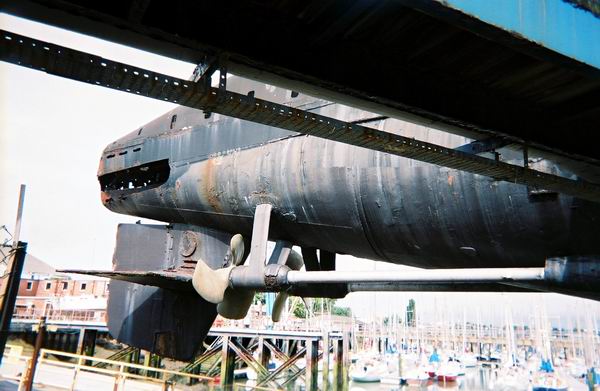 Being out of the water on supports creates its own problems when it comes to painting and maintaining the hull.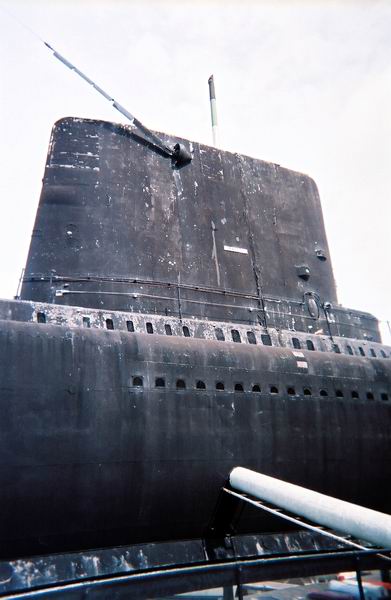 I told them if they noticed the whip antenna was missing, they'd know whom to blame...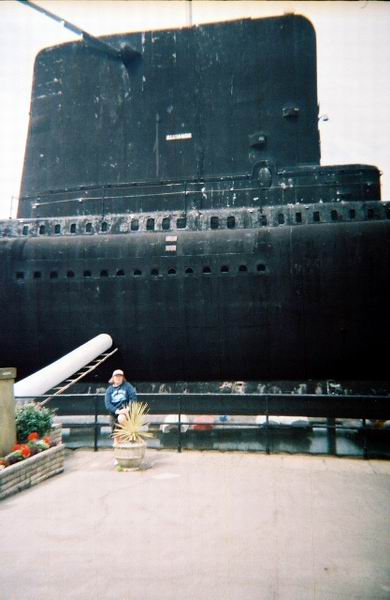 Tracey in front of ALLIANCE.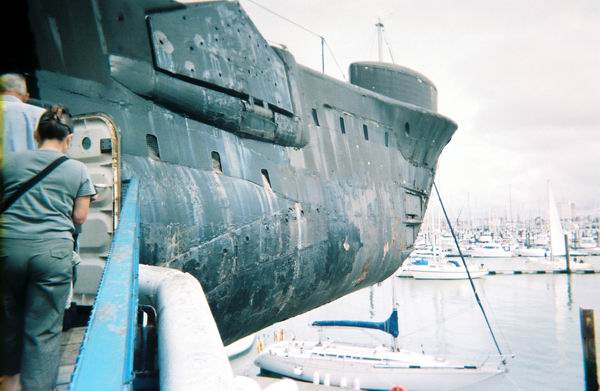 Entering through the side is just WRONG! Note the funky diving planes.
A closer view of ALLIANCE's starboard bow. The corrosion on her hull is evident here.