USS Torsk SS-423
MK45 ASTOR Load, 12 November 2005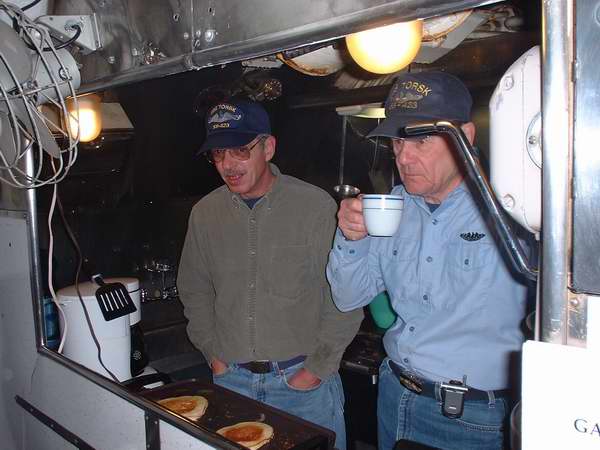 The morning started out with breakfast in Crew's Mess. Frank Morgan and Dave Thames were our cooks. Pancakes, sausage, bacon and of course, coffee made up the menu.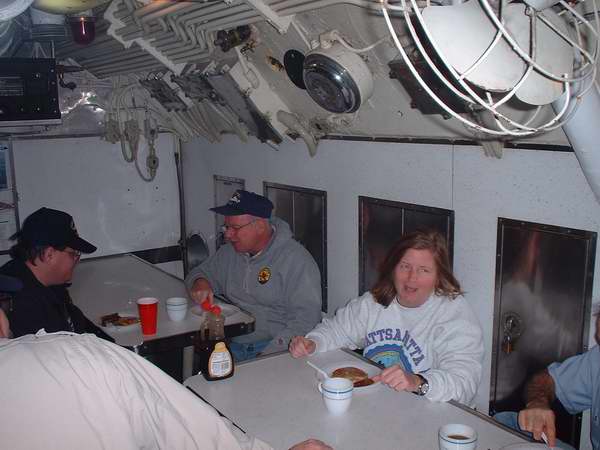 The gang enjoying the great food!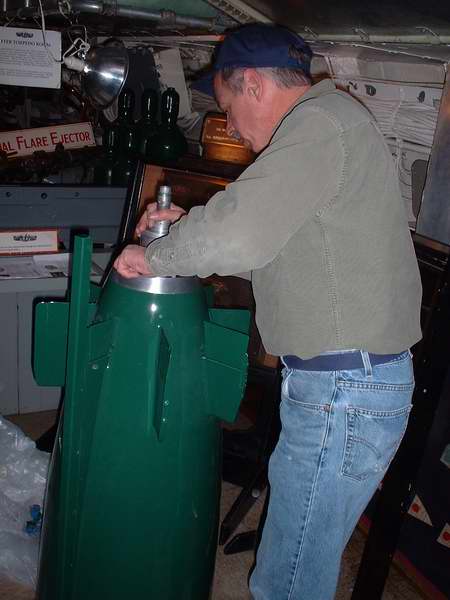 Work begins in the After Torpedo Room - Frank is attaching the propeller shaft to the tail section.
Frank coordinated and directed the MK45 load.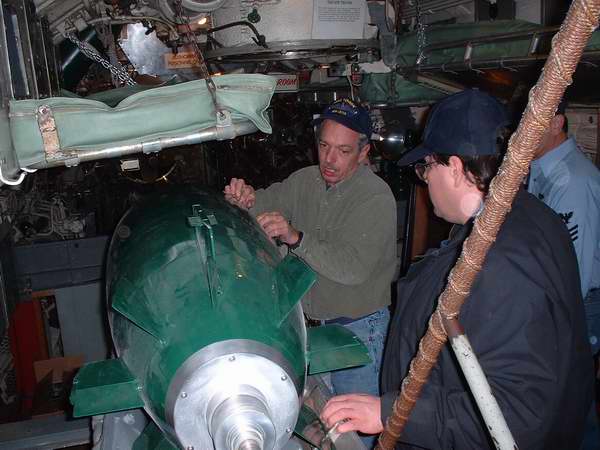 The tail section on the skid.
Pulling off the masking tape that was placed over the mating rings to keep the paint off them.