USS Torsk Deck Work
6/12/1999
Progress Report
These pics were taken during the afternoon, after we had closed up work for the day. We got part of the plywood down on the aft end of the deck, to cover the areas we do not have deck strips for yet. The plywood cover is temporary, until we can get more wood.
Read on to see our progress.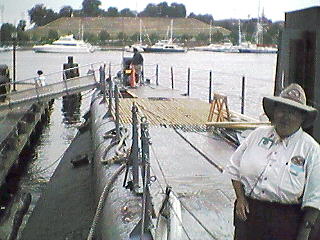 Looking aft from the forward brow. Elizabeth sends her love!!!!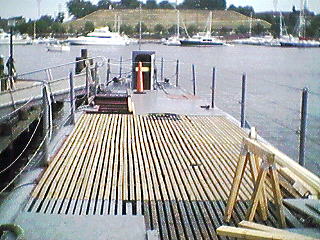 Another shot looking aft from just behind the docent shack topside. The wood around the AER hatch has been cut so the hatch opens properly.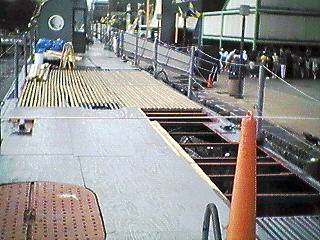 Looking forward from after entrance. Only the starboard side remains to be covered with plywood, and then we can move the brow back to the center of the boat.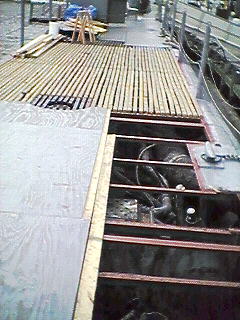 Another view looking forward, over the starboard side.